Speakrets® is like having a seat at the table with business and Hollywood insiders. Ruth works only with the best... Oscar winners and powerful CEOs. Now, you get that same insider access!

– Jennifer Abernethy, CEO SociallyDelivered.com and author of The Complete Idiot's Guide to Social Media Marketing

Like all great storytellers, Ruth Sherman knows the key to effective communication is listening – and crafting a masterful response. Ruth's strategies have guided icons of the silver screen and many household names and have been invaluable in developing my own creative dialogues. Read Speakrets® – it's powerful.

– Nicholas Jarecki, writer/director of Golden Globe nominated Arbitrage and author of Breaking In: How 20 Film Directors Got Their Start

Ruth Sherman is seriously talented and always delivers. Even I've learned some great techniques from her and that's from someone who knows quite a lot about speaking and communicating. High recommend!

– Suzanne Evans, Founder Inc. 500 Company, Suzanne Evans Coaching and author of New York Times Bestseller, The Way You Do Anything Is The Way You Do Everything

This book is an easy read and filled with practical advice you can put into practice immediately.

– Review: Rieva Lesonsky, Web.com, 3 Books Small Business Owners Should Read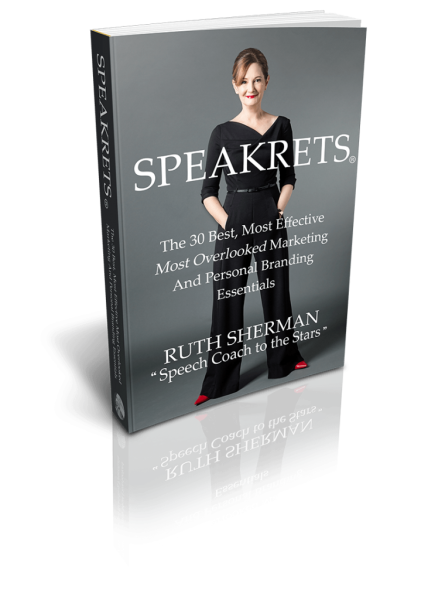 SPEAKRETS®
Stop being the world's best-kept secret.
No matter how skilled you are, how experienced, no matter how many years you've been in business, no matter how much you love what you do – or, critically, how smart you are – if you do not have a commanding presence in any room, on any platform, on stage, on-camera, and in the media, you will continue to struggle, continue to be underpaid and under-recognized, and continue to labor to attract the highest quality customers and opportunities. The ability to speak and communicate with confidence and charisma is the single, critical factor that eliminates each and every one of those obstacles, pries open the doors to your dreams and gives you the best chance of achieving them faster – much faster – than anything else. SPEAKRETS® is about all that, and more.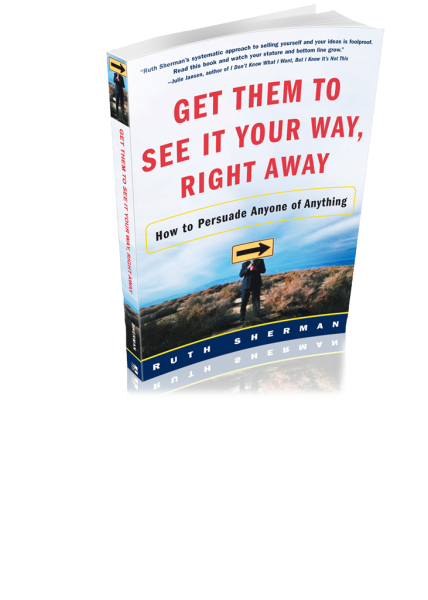 GET THEM TO SEE IT YOUR WAY, RIGHT AWAY
A proven approach to selling yourself and your ideas when and where they matter most.
All successful people excel at selling at least one important product… themselves. They know that every personal contact they make is an opportunity to inspire, motivate, persuade, and advance business and personal interests. The challenge is to make a good impression quickly and grow it into something that will endure. This no-nonsense guide to communication mastery offers proven methods for marketing yourself and your ideas skillfully and successfully, whether you're talking to your CEO or your PTA.